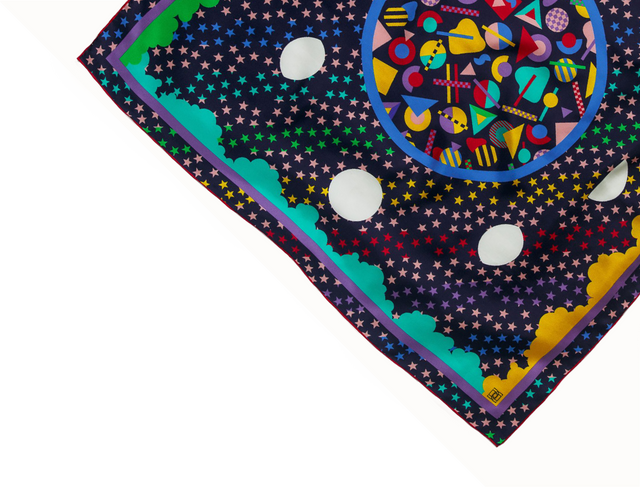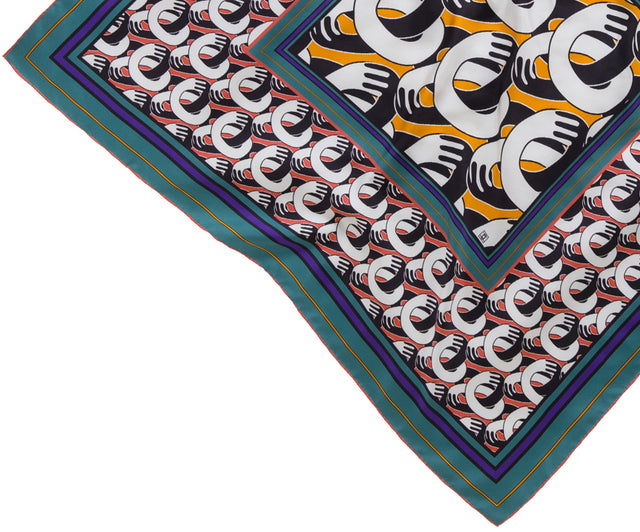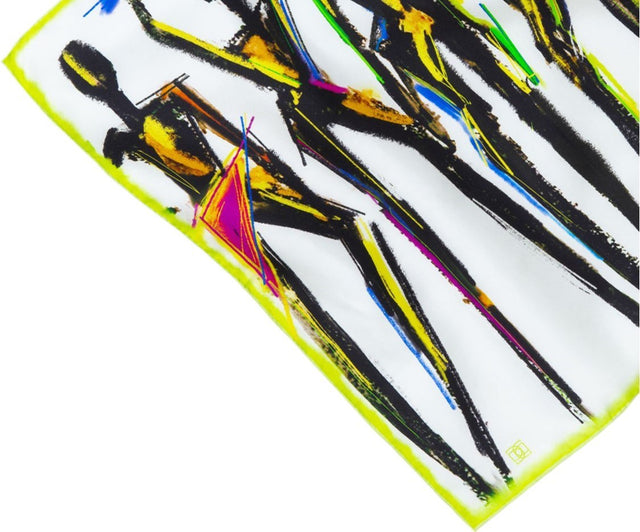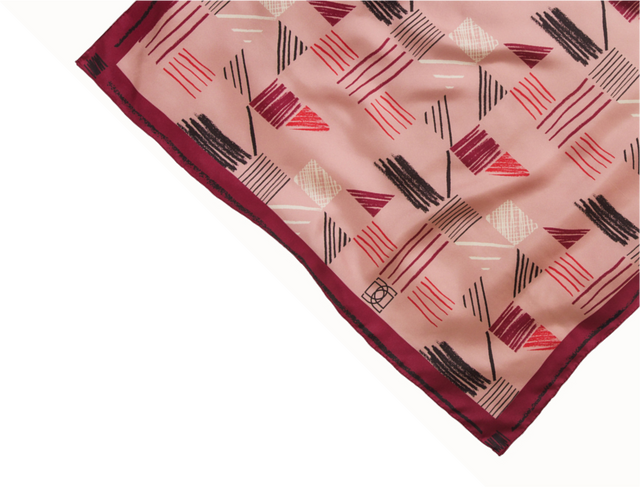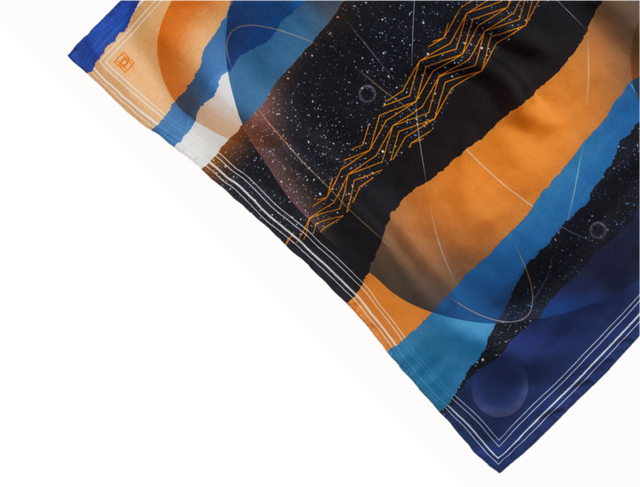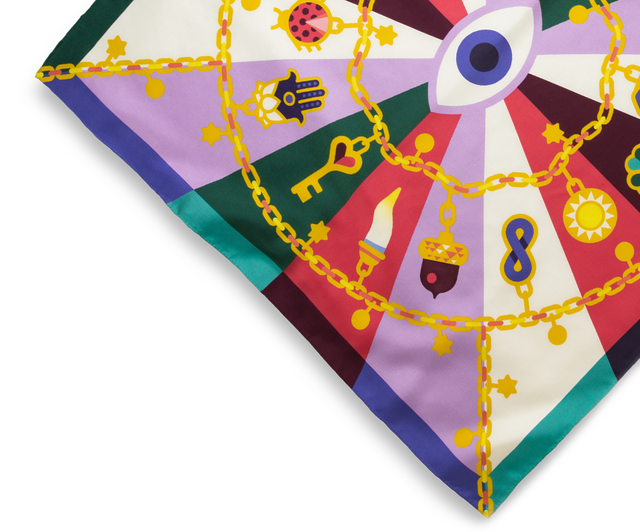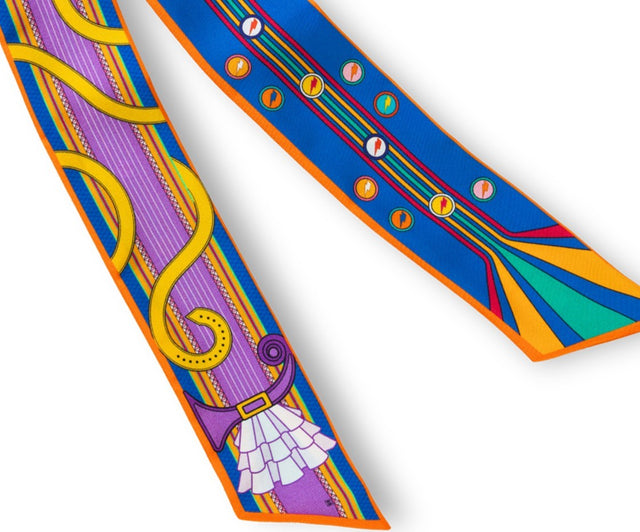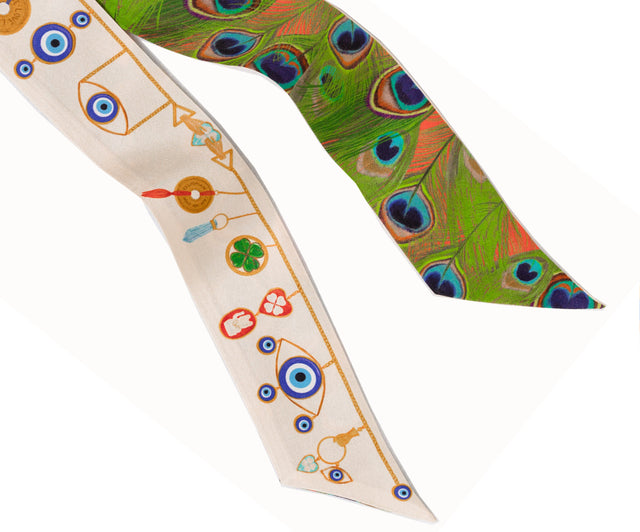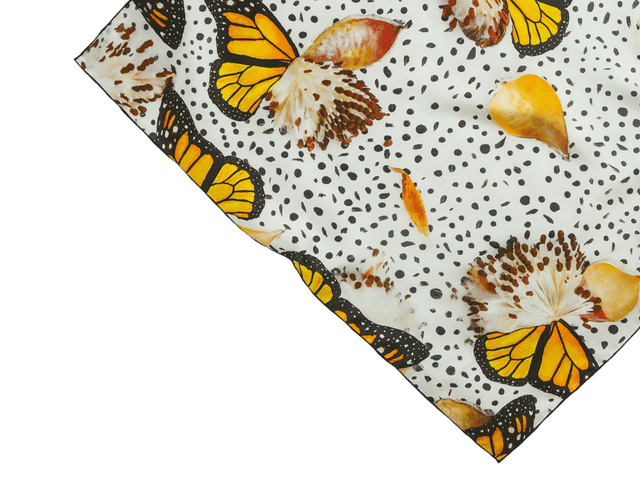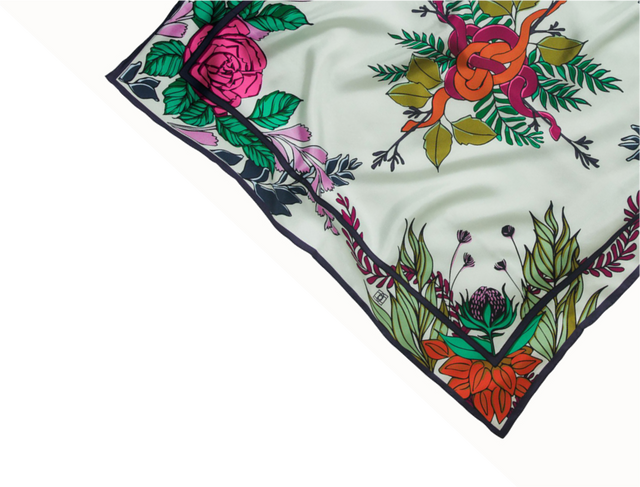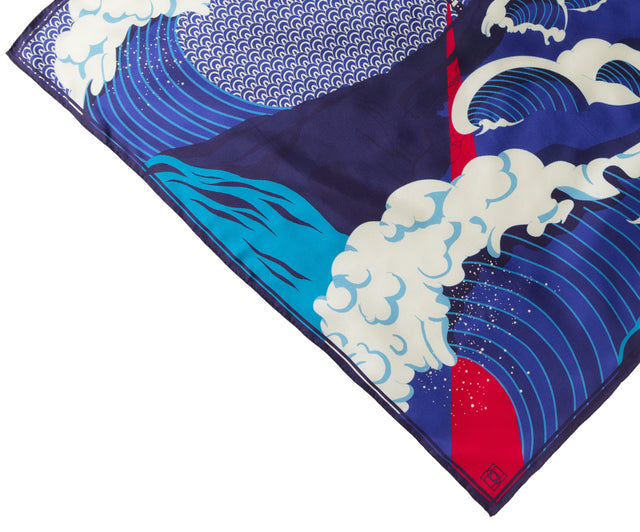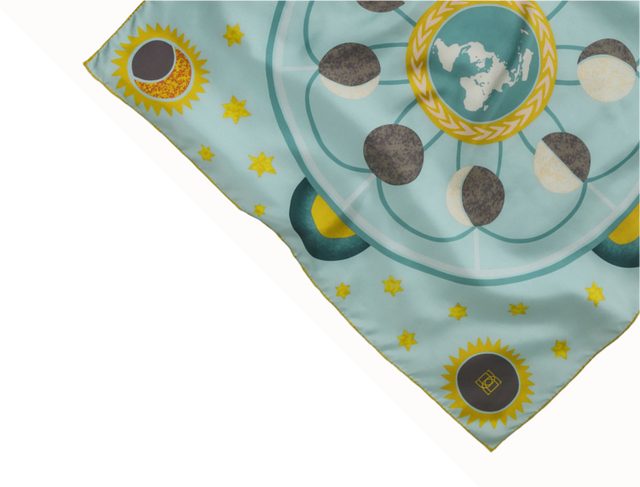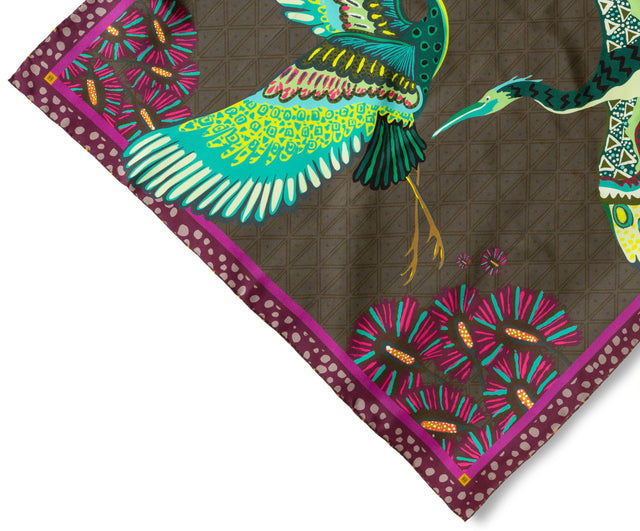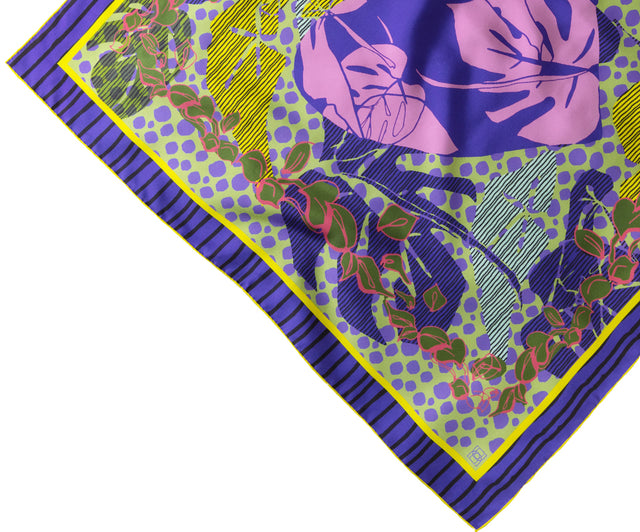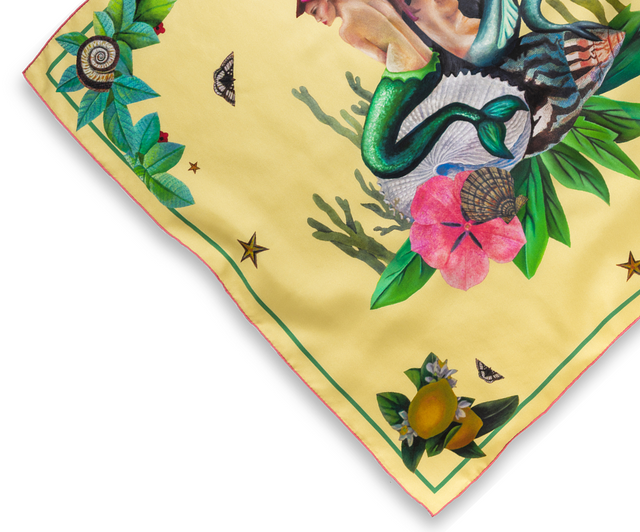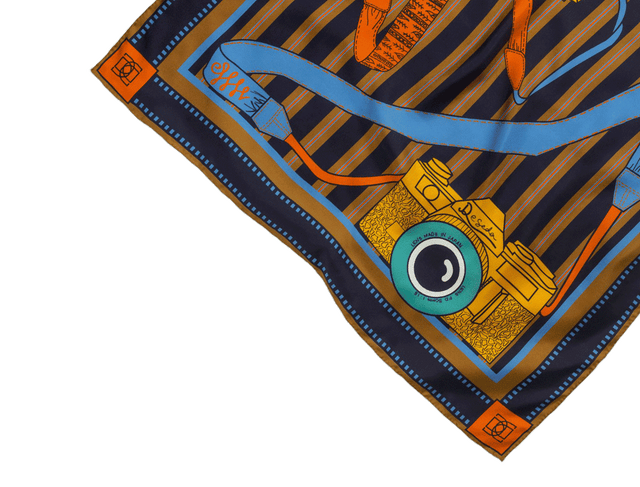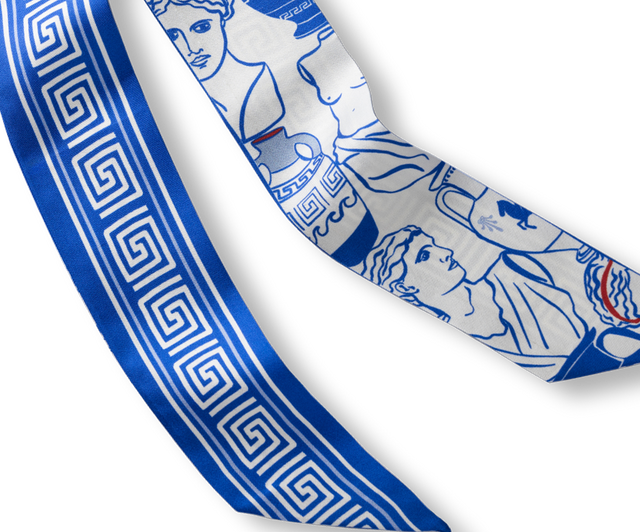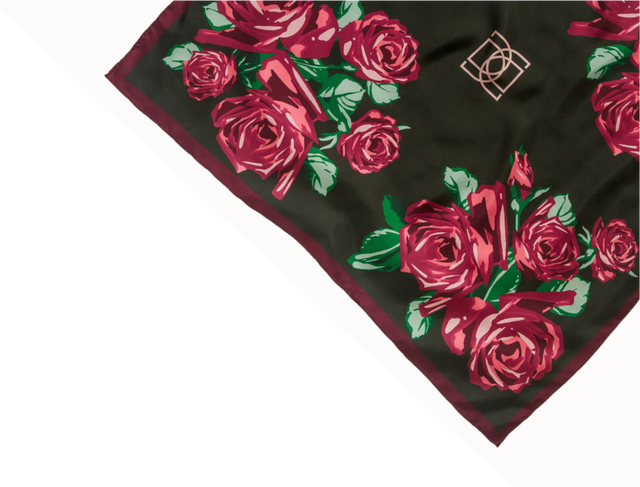 DearCo Artist
Linda Baritski
Based in London, Linda Baritski creates illustrations and designs exploring her love of color, pattern and type. She currently collaborates with lifestyle brands who have a similar appreciation for bold and playful imagery. Growing up in Japan and the U.S. she was exposed to lots of animation and colorful pattern design. Her influences range from artists Tadanori Yokoo, Peter Max, and Patrick Caulfield to designers like The Memphis Group & Paula Scher. Prior to her freelance career she worked as an Art Director for Warner Bros.
DearCo
Nicole Catherine
Nicole Catherine is Founder and Creative Director of Every Little Letter where she has been producing custom event suites since 2014. Nicole holds two degrees from the Savannah College of Art and Design (SCAD), with an emphasis in typography, color theory, print layout and graphic design. Nicole's mix of old world character with modern age design places her at the forefront of design innovation, and she has supported hundreds of successful events.
DearCo Artist
Michelle D'Urbano
Michelle D'Urbano is a Fashion and Textile design graduate specializing in surface design for both fashion and interiors. She earned her degree in visual arts at Nelson Mandela University and graduated cum laude. Michelle's artistic skills and specializations range across a variety of techniques such as screen and digital printing, hand dyeing, machine and hand knitting, and crochet, amongst others. She lives in Zambia and is now focused on launching her career in freelance textile design.
DearCo Artist
Kelli DePaolis
Kelli DePaolis is a Chicago-based sketcher, painter and designer. Her Instagram page, @hautemod, showcases her paintings and wall installations inspired by a unique blend of her favorite fashion influences, 60s mod vibes and distinctive, striking color. She has painted installations on store, restaurant and office walls, interior statement walls in homes, large-scale canvases, and now with her DESEDA collaborations, silk scarf designs. Her art is derived from pure passion and has an abstract and scratchy feel. Kelli enjoys incorporating her signature style of many textures and bold colors into her works.
DearCo Artist
Erin Dollar
Erin Dollar is the designer and maker behind Cotton & Flax. Erin brings a simple, modern aesthetic vision to her business, approaching textile design as a blend of fine art and fine craft. After studying fine art printmaking at UC Santa Cruz, Erin continued her studio practice and produced artworks on paper in Portland, Oregon. She then began a series of experimental printmaking projects and spent two years refining her aesthetic vision and perfecting printing processes before founding Cotton & Flax in 2012.
DearCo Artist
Valero Doval
Valero Doval is a collage artist graduated in Fine Arts from The Polytechnic University of Valencia, finishing his studies at The University of Barcelona. His approach is an enlightening mix of illustration and collage filled with color, wit and style. He uses a combination of vintage imagery, nature and delicate handwork to produce artwork full of rich narrative. Valero is currently living and working in London, where he spends most of his time working on a creative mix of editorial commissions, packaging design and personal work.
DearCo Artist
Baldemar Fierro
Baldemar Fierro is a freelance photographer based in Laguna Beach, CA. Baldemar combines the novelist's obsession with details and the poet's fascination with beauty. Fusing the two in large-scale photos, he composes visual stories --
pieces that leave the viewer full of the sorts of questions that our society rarely bothers with anymore. They are the output of someone who unearths magic in strange places and invite each of us to do the same. In doing so, he enables the viewer to form a relationship with the art, breathing a part of themselves into each image.
DearCo Artist
Lorena González
Living under the ideology of work hard/have fun, Barcelona-based and self-taught graphic illustrator Lorena G specializes in attention to detail, embedding her love for geometry, vibrant colors, and fine vectors into her work. From working for corporate clients to indulging in self-devised projects, Lorena has an instantly recognizable aesthetic: Detailing clean two-dimensional design with crisp edges, open space, and vivid color palettes which evoke joyful energy.
DearCo Artist
Jeremy Harnell
Jeremy Harnell is an award-winning music producer, illustrator and graphic designer specializing in collections featuring bold illustrations influenced by media, pop culture and nostalgia. Originally from Orange County, California, he's now based in South East England. Jeremy has created editorial illustrations and print designs for some of the UK's largest art buyers, retailers, museums, and magazines including John Lewis, The National Gallery, Tate and Snapchat. In 2014, he also founded Sons of Wolves, a design studio producing limited edition art prints and apparel.
DearCo Artist
Lisa Ivarsson
Lisa Ivarsson is a Swedish print and fashion designer based in Barcelona. After receiving her BA in Fashion Design, she accumulated years of experience designing prints, garments and accessories for several European fashion labels. She has recently started her own brand, Lisa Ivarsson Studio, and continues to collaborate with select fashion brands as a freelance print designer.

Lisa's creative identity is a bold mixture of colors, joyful design and innovative solutions. Her goal as a professional is to design thoughtfully, with meaning behind every piece - pieces that people can love forever.

DearCo Artist
Peti Lau
Peti Lau is a trilingual, creative Jill-of-all-trades. She is currently focused on running her full-service interior design studio specializing in high-end residential and commercial spaces in LA and New York.  Peti has developed a signature style she coined AristoFreak™ - a redefinition of boldness that elevates romance and boheme with a taste for the eclectic + cheeky.  Peti expresses her worldly inspirations with varied colors, patterns and textures to create an unexpected vibe in all of her spaces.  Her work has been featured in publications such as Architectural Digest, House Beautiful, The Wall Street Journal, and 1st Dibs.  Peti was most recently featured as a cast member on HGTV's Design Star: Next Gen on Discovery Plus.
DearCo Artist
Elise Mesner
Detroit native Elise Mesner (now based in Los Angeles) is an eclectic-minded painter, illustrator, fashion/costume designer, stylist, taste maker, cross-media artist, and fine art photographer/creative director working and dipping into all arty media. Creamy colors, plants, fresh air, and drops of neon rule her world. With whimsy forever as her guide and a pocket full of moxie, she's known for creating idyllic dreamscapes, both in front of and behind the camera, as well as on the canvas.
DearCo Artist
Sonora MindWerl
Deeply shaped by her childhood adventures on a former alfalfa farm outside of Oaxaca, Mexico, and coming of age in the lush green wilderness of Southern Oregon, Sonora MindWerl is an artist moved by experiences in nature. Working across mediums of photography, illustration and painting, her art reflects her sensitivity and her reverence for natural surroundings. Inspired by global travel experiences and living in the moment, Sonora shares reflections on her journey of self-discovery through her artistic work.
DearCo Artist
Kasia Niemczynska
Kasia Niemczynska is an Edinburgh based illustrator. After graduating from University of Marie Curie Sklodowska in Lublin, Poland with a Master Degree in Arts, she worked as an in-house print designer for LPP Poland and later for FashionLab UK. She then moved to pursuing her career as freelance illustrator. Her work has been showcased at Berlin's Biennale of Illustration and Graphic Art and blue chip gallery Walton Fine Arts in London. Her previous clients include Apple, ASOS, and the Regent Street Festival, amongst others
DearCo Artist
Tishya Oedit
Tishya Oedit is a surface pattern designer currently based in London. With a background in fashion design, Tishya has focused on designing print for textiles, home decor and stationery in recent years. She has also added hand lettering and illustration to her repertoire. Tishya finds daily inspiration in a variety of objects, artworks and greenery from the museums and gardens she visits on a frequent basis. When she's not designing, Tishya loves to travel, cook, eat, and dance.
DearCo Artist
Amber Sorayapour
Amber Sorayapour is a textile designer and illustrator based in London.
Drawing upon her Persian heritage, Amber's designs are often narrative inspired and act as windows peering into intricate and vibrant scenes. Capturing the spirit of the natural world, she paints the untamable within the tamed frame of her designs. She loves to play with juxtaposition, pairing the loud with the soft and the whimsical with the orderly. Her array of award-winning designs is highly versatile and can be found both in interiors and fashion, as well as on the front cover of a Penguin Classic.
DearCo Artist
Roxy van Bemmel
Roxy van Bemmel is a fashion designer that specializes in print design and fashion illustration. In 2017 she graduated with a BA in Fashion Design at ArtEZ Institute of the Arts Arnhem. Roxy loves using big shapes, bright colors and clashing patterns to create an element of visual surprise and depth to her designs. She has surrounded herself with plants in her small apartment in Utrecht, the Netherlands, which inspire her every day.
DearCo Artist
Simon Vargas
Simon Vargas is a multidisciplinary artist working and living in Miami, FL. Raised between Bogota and Madrid, he has always had a flair for creative expression. Simon attended School of Visual Arts (SVA) in NYC. His breadth of work includes large scale oil on canvas portraits, intricate hand painted murals, whimsical one of a kind collages, and unique works on paper. Simon's work has been collected in over 30 countries and is often showcased at important international art fairs and events.
DearCo Artist
Bridget Whited
Bridget Whited is currently finishing her studies at Lake Forest College, where she is majoring in Studio Art with a photography focus and a minor in digital media design. She enjoys all formal elements of fine arts, but her true passion is photography. Bridget has photographed people from a variety of backgrounds and enjoys working on conceptual ideas. Her portfolio also includes event-based work and portraits. Recently she expanded her artistic skills by diving head first into the world of graphic illustration and design.
DearCo Artist
Zoe Wodarz
Minnesota-based Zoe Wodarz is an established freelance illustrator, surface pattern and product designer specializing in creating unique, stylish patterns and impactful brand product collaborations. She has an extensive background working in-house and directly with creative brands.
By balancing bold color, fresh trends and a variety of studio/digital design methods, Zoe creates innovative original art. As a creative she works to find a balance between refined hand drawn statements and unguarded playful design.
DearCo Artist
DESEDA Team
Our team collaborates with artists to transform their artwork into original, modern silk scarf designs. Every now and then we are tempted to pick up the pencil and bring our own scarf concepts to life, as illustrated through the MUSE collection. Shaped by two decades of daily dressing for everything from Wall Street to the playground, our focus is on delivering an urbane yet fresh aesthetic for DESEDA. Continually seeking creative insight, we source inspiration via travel adventures, interior design, and the people + music that move us.
The DESEDA Artist Collective
Also known as DearCo
DearCo is our initiative to cultivate a community of artists from around the world to become our go-to collaborators in developing our original, creative scarf designs.
There are two primary ways in which we collaborate with DearCo artists:
1. Direct commissions
2. Themed open calls
All of our commissions and open call selections are paid opportunities. DESEDA names and acknowledges the artists behind our collaborations in celebration of their work and talent.
Interested?
Submit Your Work

We always welcome being introduced to artists who are interested in DearCo. If we determine that you would be a good fit for DearCo based on your submission we'll be in touch!