DESEDA works with artists to create luxe, limited-edition scarves.
Hand-finished + printed in Italy
Luxurious, natural silk
ORIGINAL, ARTIST-CREATED DESIGNS
Featured Scarf
Zest for Life
Much more than just luscious produce, this scarf symbolizes our human cravings to nurture, grow and blossom. Put it on and embrace that infectious, passionate zest for life that makes everything worth it!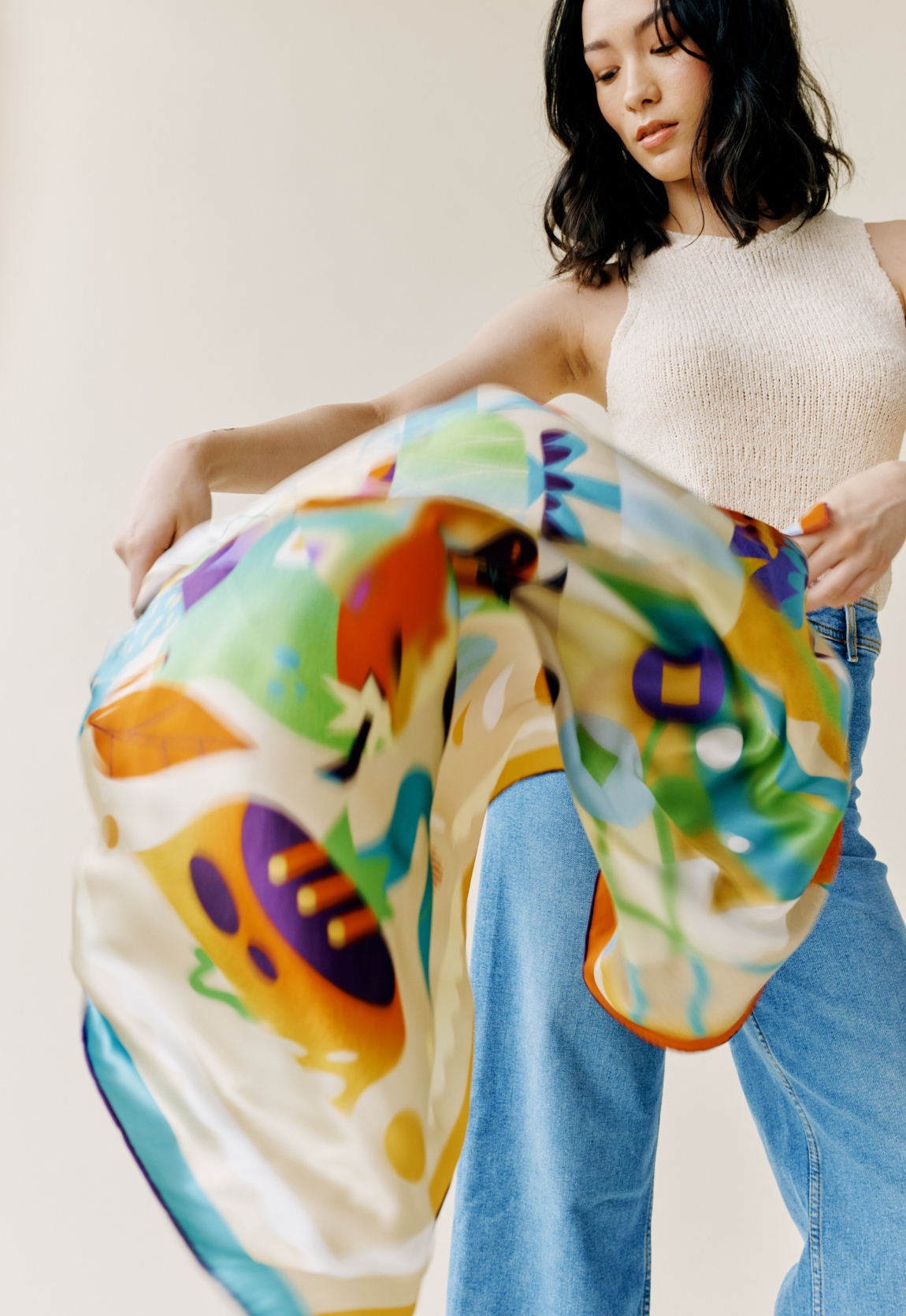 I recently discovered DESEDA and fell in love with the vibrant patterns the site has to offer.
I love DESEDA's designs and colors. Each one could be framed in my living room – they are truly works of art. I'm a collector at heart and want each and every design.
The scarves arrived yesterday and they are exquisite! They are absolutely beautiful- the colors and detail are amazing. I cannot wait to wear them.